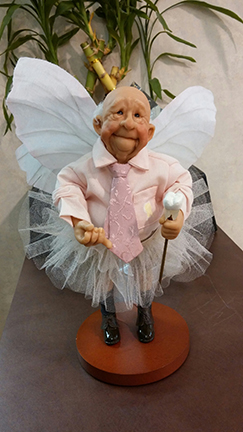 In a recent article published in Dental Products Report it was noted that The Tooth Fairy paid a record $255 million for lost teeth in 2014! I'm not making this up – it's true!  Delta Dental reported this in the Original Tooth Fairy Poll® based on Delta Dental estimates.
Apparently children are also benefiting from a recovering economy with the average gift from the Tooth Fairy reaching a new high of $4.36 in 2014, up from $3.50 the previous year. In fact, Tooth Fairy reimbursements have tracked with the movement of the S & P 500 in 11 of the last 12 years!
Some other notable findings from the 2014 Original Tooth Fairy Poll include:
The Tooth Fairy visited 81% of U.S. homes with children who lost a tooth.
The Tooth Fairy was more generous with first-time tooth losers, leaving more money for the first tooth in 40% of homes.
The Tooth Fairy was stingiest with kids living in the Midwest ($2.83 per tooth) and most generous with kids living in the South ($5.16 per tooth).
Kids with younger parents received more money on average from the Tooth Fairy.
Children who received a gift as opposed to cash most often got a toy, game, toothbrush, toothpaste, book, doll, stuffed animal or dental floss.
According to executives at Delta Dental, the Original Tooth Fairy Poll helps promote good dental hygiene habits that encourage healthy smiles, and I might add, a very busy schedule for the Tooth Fairy!
It's never too early to start good oral hygiene habits in your children. Be sure to contact me or the staff at my office, Dr. Laurence Stone in Doylestown, PA to schedule your next visit and we can talk about your children and their teeth!
Please follow and like us: