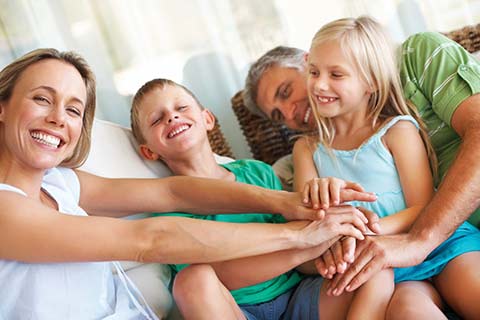 Now that's a great question! Patients often tell me that their siblings or parents had bad teeth or lost their teeth and they often feel that they're doomed to a similar fate. Nothing could be further from the truth! Take me for example.My father lost all of his teeth and his father before him (my grandfather) lost all of his teeth. I have all of my teeth and as a dentist I'm going to make sure I keep them.
Yes, there are some complicated hereditary factors that can contribute to poor dental health, but the fact is that poor dental care habits are more likely to be "inherited" and contribute to the demise of one's dentition. Unhealthy snacking and inadequate oral hygiene practices are much more likely to cause tooth decay and periodontal disease (the number one cause of tooth loss in adults).
Please feel free to to contact me or the staff at my office, Dr. Laurence H. Stone, DDS, any time at 215-230-7667with any specific questions relating to this topic. Everyone's circumstances differ a little, and we are more than happy to provide customized recommendations for you to help maintain a healthy oral environment.
Please follow and like us: