New Research Study May Help With Treatment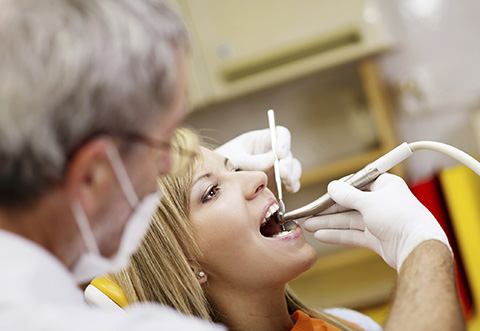 I see cracked teeth all the time. Research suggests that the majority of adults have at least one posterior (molar or premolar) cracked tooth. Crack progression and related symptoms are a common concern in everyday dental practice.
I have therefore decided to renew my participation in the National Dental Practice Based Research Network (PBRN). The National Dental PBRN is a network of dental practices committed to advancing knowledge by conducting research in their practices. The current study we are participating in is the Cracked Tooth Registry Study. This study may help to determine not only the characteristics of cracked teeth but most importantly how to treat them.
You may be eligible to participate in the Cracked Tooth Registry Study if:
You are an adult between the ages of 19-85
You have a cracked posterior tooth (premolar or molar).
You will remain in the geographic area for the next 4 years.
We may contact you over the next 4 years.
To learn more about the PBRN, please visit: NationalDentalPBRN.org. You may also be compensated for your participation in this study.
Please feel free to contact me or the staff at my office, Dr. Laurence Stone in Doylestown, PA with any questions or concerns or to schedule your next visit so we can talk more about this. We will be checking out those teeth next time for any cracks!
Please follow and like us: