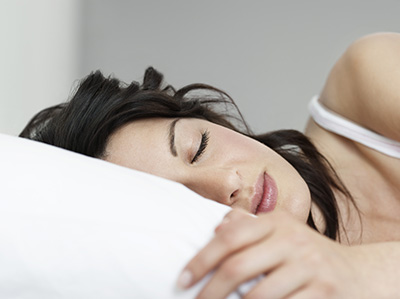 A comprehensive study reported in the American College of Chest Physicians journal found that more than 8% of the population grind their teeth at night at least once a week. Half of those that grind also experience significant consequences including muscular discomfort on awakening, sleep disturbing tooth grinding and the necessity of extensive dental work. Additional consequences of nighttime grinding (also known as sleep bruxism) can include headaches, jaw joint discomfort, and premature loss of teeth due to excessive attrition and mobility.
Sleep bruxism has also been associated with snoring, moderate daytime sleepiness, heavy alcohol consumption, caffeine drinkers, smoking, a highly stressful lifestyle and those with anxiety. Possibly the most serious association with sleep bruxism, however, is those people suffering from obstructive sleep apnea, a potentially life threatening condition!
If you think you may be grinding your teeth at night or if your sleeping partner tells you that you are grinding or snoring, please let us know the next time you are in the office.
It may just save your life!
Be sure to contact me or the staff at my office, Dr. Laurence Stone in Doylestown, PA to discuss any concerns you may have and to schedule your next visit.
Please follow and like us: