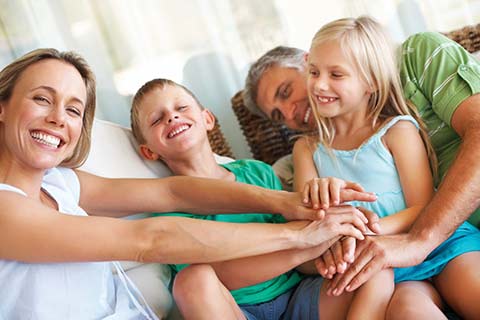 On the "Sunday Night with Megyn Kelly" show, which aired July 9, 2017, reporter Kate Snow addressed the risks involved with dentists giving children sedatives. Two families in California were profiled, and their stories were truly heartbreaking. Although most of the time it is perfectly safe, sedation can carry risk no matter what the age. The smaller size of children can make them more vulnerable so becoming more educated on the procedure and its potential impact is a way to help allay your fears.
Please note: We do NOT  use anesthesia or otherwise sedate children In this office!
The American Dental Association, through their consumer website, Mouth Healthy, has put together a list of questions they strongly recommend you review with your dentist and anesthesiologist before, during and after any sedation procedure performed on your child.
Prior to the procedure:
Who will provide the preoperative evaluation of my child including their past medical history such as allergies, current prescription medications and previous illnesses and hospitalizations?
What is the recommended time that my child should be without food or drink prior to the procedure (with the exception of necessary medications taken with a sip of water)?
Will any sedation medication be given to my child at home prior to their coming to the office and,if so, how should they be monitored?
What training and experience does the sedation/anesthesia provider have in providing the level of sedation or anesthesia that is planned for the procedure? Does this training and experience meet all of the standards of the ADA Guidelines for the Use of Sedation and General Anesthesia by Dentists?
Does the staff assisting in the procedure have current training in emergency resuscitation procedures, such as Basic Life Support for Healthcare Providers, and other advanced resuscitation courses as recommended by the ADA Guidelines? Is this training regularly renewed?
Does the state dental board require a special sedation/anesthesia permit or license that allows for the sedation/anesthesia provider to administer this specific level of sedation or anesthesia in the dental office?
During the procedure:
In addition to the use of local anesthesia (numbing), what level of sedation or general anesthesia will be given to my child? Is it minimal sedation (relaxed and awake), moderate sedation (sleepy but awake), deep sedation (barely awake) or general anesthesia (unconscious)?
How will my child be monitored before, during and after the procedure until the child is released to go home? Are the appropriate emergency medications and equipment immediately available if needed, and does the office have a written emergency response plan for managing medical emergencies?
After the procedure:
Will the sedation/anesthesia provider give me instructions and emergency contact information if there are any concerns or complications after returning home?
As always, my staff and I are always available to address any concerns you have about the practice of dentistry and how it impacts you and your family. Don't hesitate ask us the next time you visit our office Dr. Laurence Stone in Doylestown, PA , or feel free to contact us at 215-230-7667.
Please follow and like us: