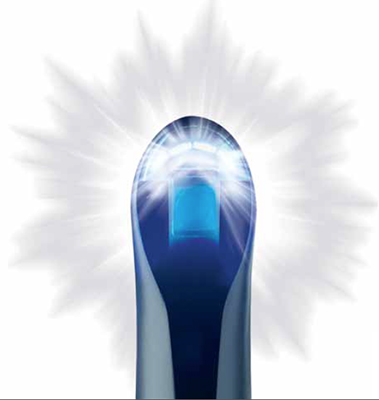 The next time you are in the dental office for your check–up you may notice that we are using a new intraoral camera to help detect the presence of dental plaque and caries (tooth decay).
In addition to serving as a regular intraoral camera, the SoproLife camera by Acteon utilizes a unique auto fluorescence imagery technology to illuminate dental tissues to reveal decay as well as plaque and tartar. This auto fluorescence technology can even allow us to detect decay on the biting surfaces and in between teeth which can often be missed by x-rays. The SoproLife camera is also the first product on the market to reveal inflammation in the gums!
The entire procedure is painless and only takes a minute or two. So…next time you are in the office just ask to see the pictures that we can generate of your teeth and gums that can help us detect and treat the early signs of dental disease to save you time and money.
The technologies we are seeing in dentistry today are truly amazing!
Please follow and like us: