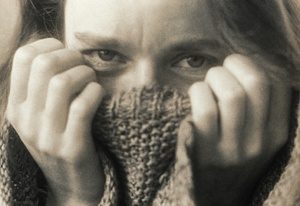 Recently an article appeared in the advice column of my local paper relating to fear of the dentist, a very common problem. In fact it is estimated that there are 80 million dental "phobics" in this country! Coupled with the fact that only about 40% of the people in the U.S. see a dentist on a regular basis, one can understand why this could present such a huge problem in maintaining the dental health of the nation.
It has been suggested that three of the most common triggers for being afraid of the dentist are fear of injections, the smell of the dental office and the noise of the drill. I've also found that most cases of dental fear relate to a bad experience from a childhood visit.
Recognizing that most of these concerns are of an emotional nature and not grounded in reality of the situation, one of my own pet theories is that people of any age revert to childhood as soon as they cross the threshold of my front office door.
Recognizing this reality can certainly present a challenge for me and the staff, and we have developed many strategies over the years to deal with patients fears in order to help people get the care they need. In the next issue of this blog I will present some of the techniques we have found useful in alleviating these fears.
Please follow and like us: