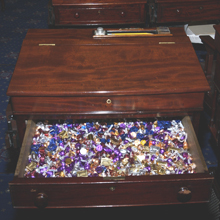 I was astounded to learn recently that the U.S. Senate is in reality held together by candy! Unbelievable, but true! (See the excerpt below from Senator Pat Toomey's latest email newsletter.) And not only that, but Pennsylvania is one of the leading producers of candy in the country. (Think Hershey's!) And to think that Pennsylvania now wields power over the U.S. Senate by controlling the "Candy desk" is just mind-blowing!
How this all happened is just too much for my simple mind to understand. I just hope that they stock the Senate bathrooms with toothbrushes and floss!
Happy New Year! Any questions on how to best protect you and your family from oral health problems related to too much candy, feel free to contact me or the staff at my office, Dr. Laurence Stone in Doylestown, PA. Or check back to earlier blog posts: Halloween and the Surprising Truth About Cavities or Candy and tooth decay – It's raining candy; what's a parent to do?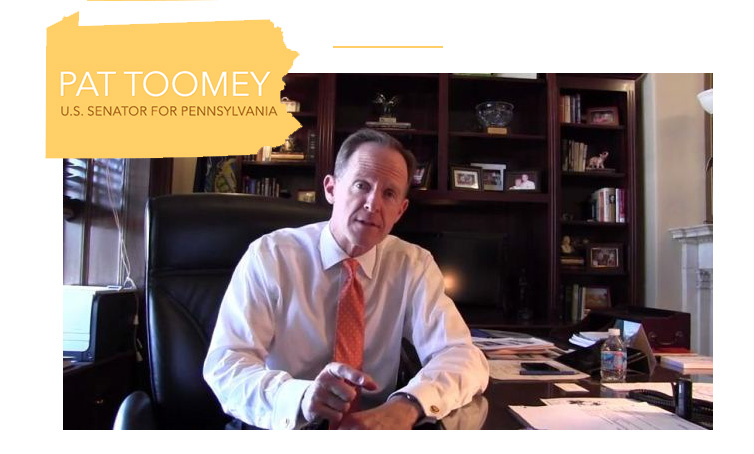 A Sweet Seat
This was a big week for Senate Republicans, but before we get into that, I want to talk about something a bit less serious, but important for Pennsylvania.
I am going to continue carrying out the tradition of the Senate "Candy Desk."  For 50 years, one desk on the Republican side of the Senate chamber has been stocked with treats to share with colleagues. I am proud to announce that I am the newest occupant of this desk.
This is a sweet honor. I can now showcase Pennsylvania confectioners to the other 99 Senators in hopes of sweetening the bitter partisan atmosphere that has consumed the Senate in recent years.
This is also an important industry for our state. Pennsylvania is home to more than 200 confectionery companies, 10,000 confectionery employees, and produces $5 billion worth of candy each year.
I took a moment to discuss this new role; you can watch my video here.
Please follow and like us: